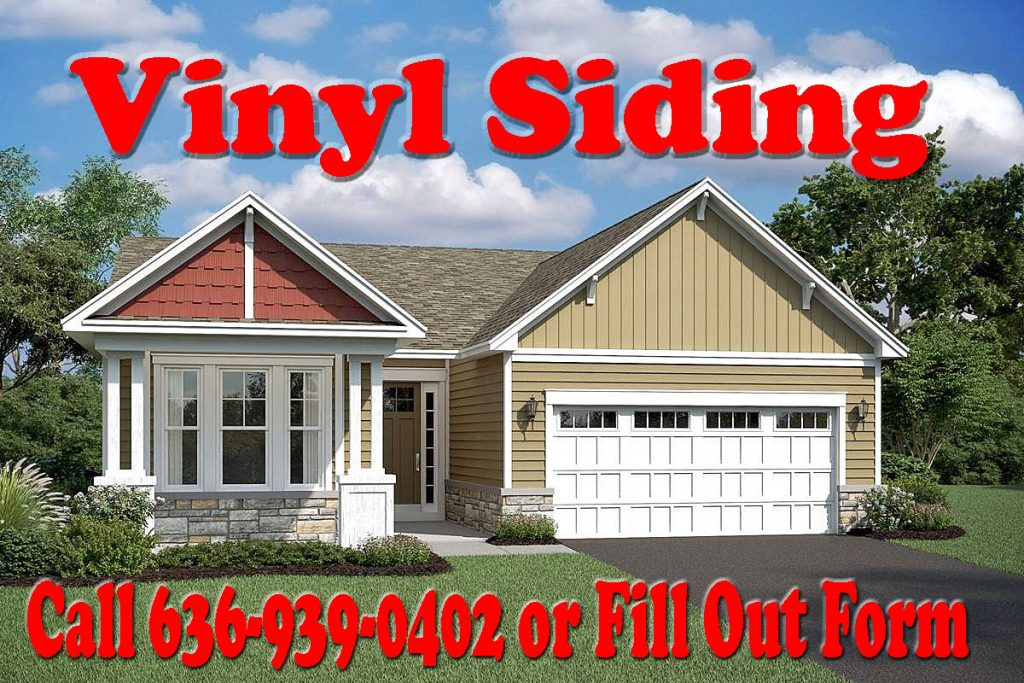 Whole House Vinyl Siding $ 7,200.00
Price based on 1,800 square feet. Soffit – Fascia – Gutters Quoted separately.
When it comes to investing in your home, one of the most important home improvement projects you can invest in is the installation of vinyl siding, soffit, fascia and guttering. Vinyl siding will not split, peel or rot. And because the color goes clear through the panel, it never needs to be scraped, stained or painted. Awnings – Windows & Siding Inc. has accounts with all of the major vinyl siding distributors and manufactures in the St. Louis area. So when it comes to selection we can offer the same styles, colors and panel designs as all of our larger competitors and because of our low overhead no other company can do it for less.
So before you sign a contract let us give you a free no obligation estimate and with our 30 years in the home improvement industry and extensive knowledge of the various Types of vinyl siding and vinyl siding installation techniques we will be happy to educate you before you make your decision.
Call us Today! 636-939-0402